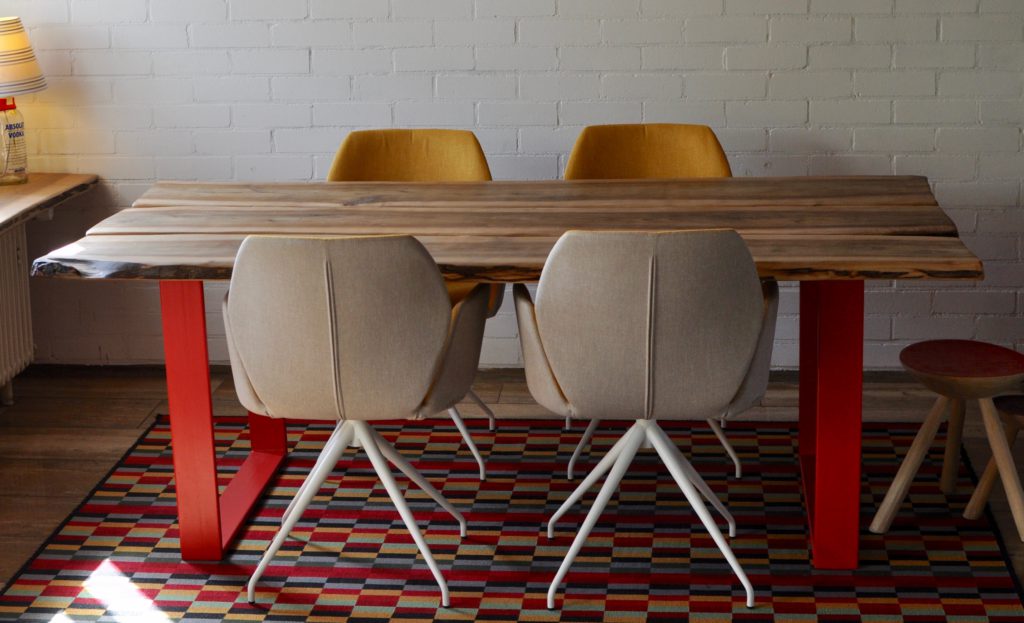 solid, natural, honest, elegant – character piece
Design
. L / W / H 210 / 115 / 75 cm
. 4 cm walnut planks, hand-sanded and oiled
. tubular frame, lacquered
2.300 EUR
Sold.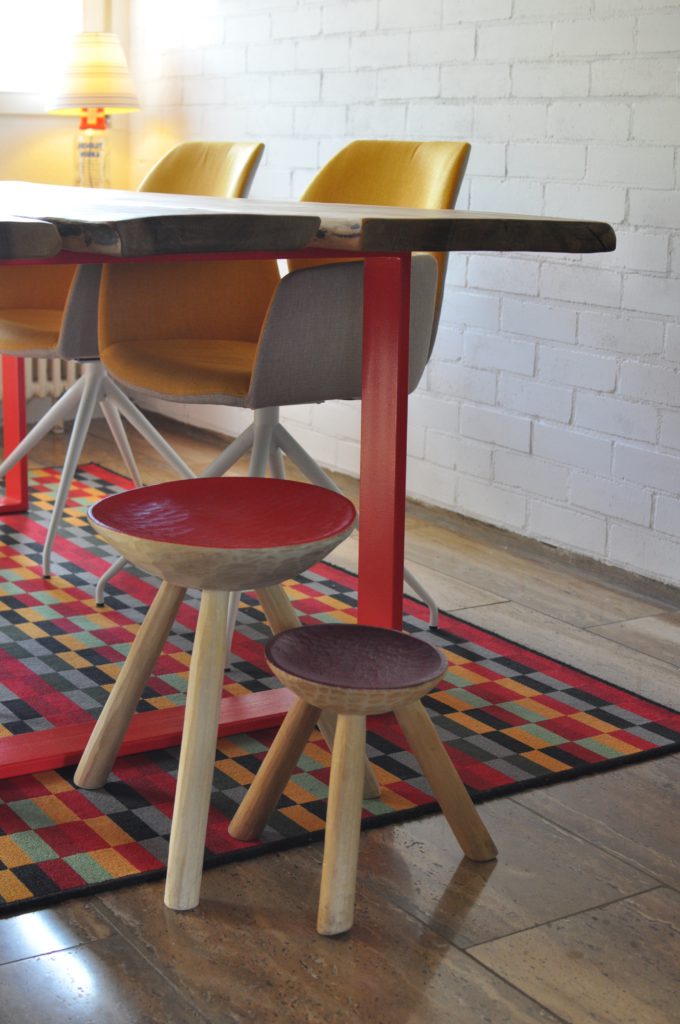 This table was created in Romania and for this reason I also added 2 typical Romanian wooden stools to match the ensemble.
. solid wood . hand crafted by local producers
. painted / styled
. H 40 or 30 cm
Pair 75 EUR
Sold.
I create tables, stools and other furniture up on your wishes and design them in a perfect match to your space.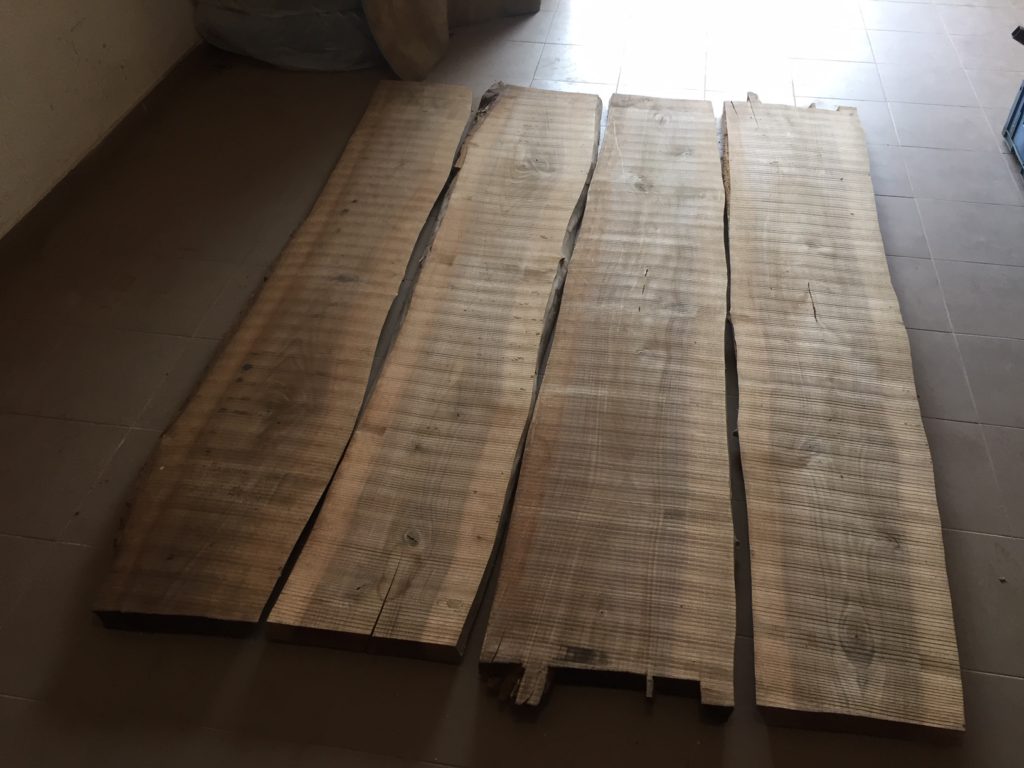 WOFUER Design and execution is handmade. It was important to me to use and process the different materials in such a way that they can shine with their own characteristics. The naturally occurring, organically grown wood combined with industrially obtained and shaped steel.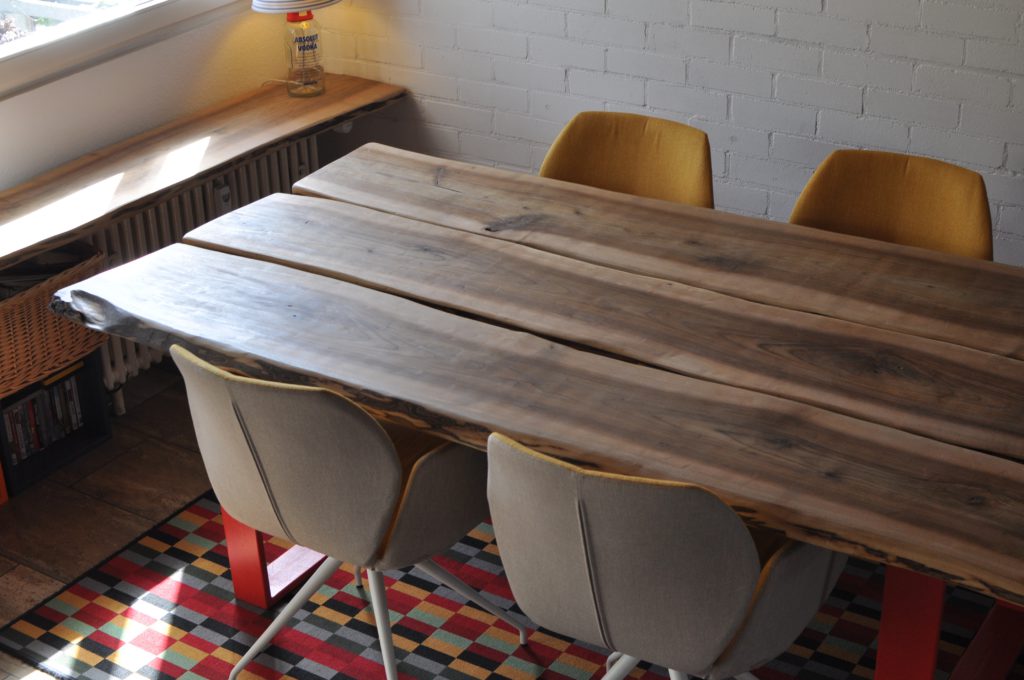 Are you looking for a special piece of furniture or do you have material that you would like to transform ?